Choice Blog
Widow's Penny - Tracy Baines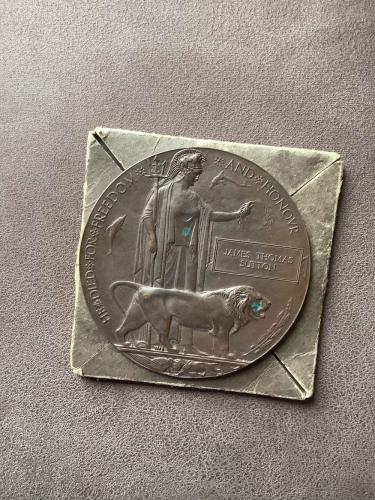 How a First World War penny found its way home after a 30-year search and 10,000-mile journey
A simple request on a local Facebook group resulted in the culmination of a 30-year search.
Author Tracy Baines had been asking for information relating to Grimsby Docks in the Great War when she received a direct message and a plea for help from a reader in Australia. Could she help him return a penny to the descendants of James Sutton?
The memorial plaque, commonly known as a Widow's Penny, or Dead Man's Penny, bearing the name Sutton had been found during the clearance of warehouses and offices on Grimsby Docks in the Eighties.
Documents and photographs relating to the white fish authority in the early 1900s were donated to a local museum but the finder, Stephen, wanted to return the penny to the Sutton family. Over the years articles in the local newspaper and posts across social media outlets had proved fruitless.
Stephen had emigrated to Australia in the late Eighties and was now in his 70s. He had been trying to return the plaque to the family for many years without success. He sent what details he had to Tracy – a copy of a census and some basic information:
 * James Sutton was lost when the HMS Good Hope sank on November 1, 1914
* His widow was Clara and they'd lived at 24 Julian Street, Grimsby
 Was this enough to find a living relative?
The author contacted Jayne Parker, an old school friend and amateur genealogist, for help.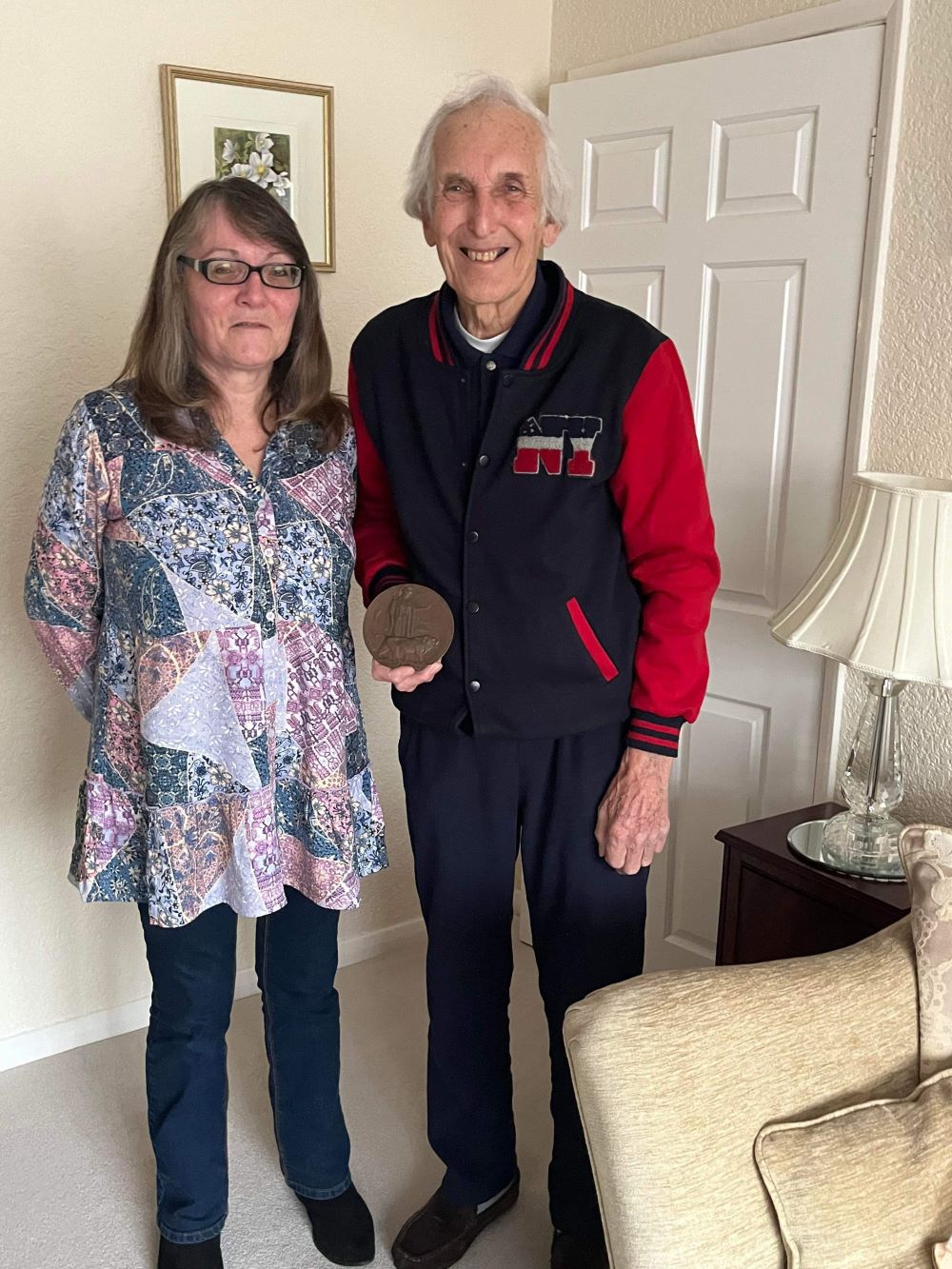 Messages went back and forth and within a couple of hours Jayne had discovered a grandson living locally. She arranged to meet him a few days later to explain the story. Through Jayne the penny was eventually sent from Australia and handed over to James Sutton's grandson, Mike.
Mike Sutton's uncle worked on the docks and Mike believes his uncle might have taken it to show his mates at work and it somehow got mislaid. The uncle was married to the widow's daughter.
The bronze plaques were issued after the First World War to the next-of-kin of all British Empire service personnel who were killed as a result of the war. It measures almost five inches in diameter and is now proudly displayed at Mike's home.
Tracy Bains new book Trouble at Fishers Wharf published by Boldwood on the 9th November 2023. Available to buy online https://www.boldwoodbooks.com/book/trouble-at-fishers-wharf/
Choice Magazine, 4 Milnyard Square, Orton Southgate, Peterborough PE2 6GX
01733 363484 |
editorial@choicemag.co.uk
© 2023 Choice Publishing Limited | Company Registration Number: 4368506