Choice Blog
Shropshire Day 1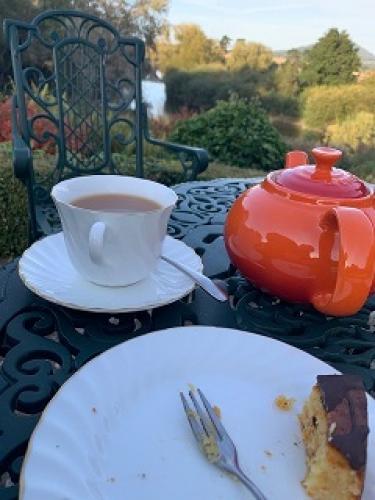 Norman Wright and Clive Nicholls are off on our UK travels again this week. Shropshire is the destination this time. After a day exploring the many attractions of the county town of Shrewsbury (check out our feature in the December edition of the magazine) we drove a few miles to the village of Cressage and to the marvellous Old Hall (www.oldhallcressage.co.uk). It must be one of the most luxurious B&B's anywhere.
The welcome was as good as the wonderfully restored and appointed Hall. What could be better after our exploring than a pot of tea, home made orange cake and a view over lovely gardens to the River Severn below and the countryside beyond. Perfect
More on Clive and Norman's travels tomorrow. 
Previous Posts
June 2022
May 2022
Choice Magazine, 4 Milnyard Square, Orton Southgate, Peterborough PE2 6GX
01733 363484 |
editorial@choicemag.co.uk
© 2022 Choice Publishing Limited | Company Registration Number: 4368506