Choice Blog
The secret world pf prize winning veg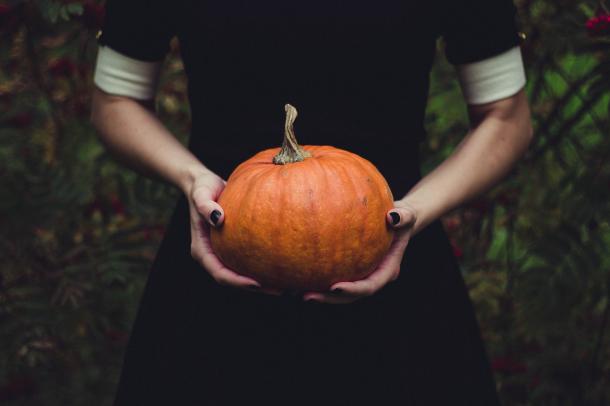 The sight of a gnarled old pumpkin, almost bug enough for Cinderella's carriage, transported me back 35 years in an instant the other day.
I was at the excellent Malvern Autumn Show when I went into their Giant Vegetable Championship tent. Along with pumpkins there were marrows, cabbages, swedes, celery, carrots and many more. 
To be fair, they all looked a bit overblown and nowhere near available for the kitchen. But eating isn't the object. It is weight length and girth that the expert giant veg growers are looking for. 
I quickly understood that when I took over as editor of Garden News in the early Eighties. The paper, selling well over 150,000 copies a week in those days, organised the British records for giant veg and in the autumn we were often found in the secret corner of a garden or allotment measuring and photographing a marrow the size of a small zeppelin or a huge pot leek. The growers were usually very secretive; often in leek competitions in the North East there would be sabotage from jealous rivals.
These competitive gardeners had spent the summer feeding their burgeoning veg with their own blend of fertiliser and it was probably best that they always kept the recipe themselves. 
My dad was a champion grower of veg for shows- he didn't grown them for size but for perfection. However, they were still too big for my mum's liking. It pained him to dig or cut produce when they were young and at their finest for the table just in case they developed into a prize winner. Happy days.
Choice Magazine, 4 Milnyard Square, Orton Southgate, Peterborough PE2 6GX
01733 363484 |
editorial@choicemag.co.uk
© 2020 Choice Publishing Limited | Company Registration Number: 4368506