Comment, People
Places and Ideas...
The things we have noticed recently
Subscribe today
12 issues
£
+ FREE 24 Hour Legal Helpline
Find out more
Choice Blog
Clive Goes Hiking in Tuscany 15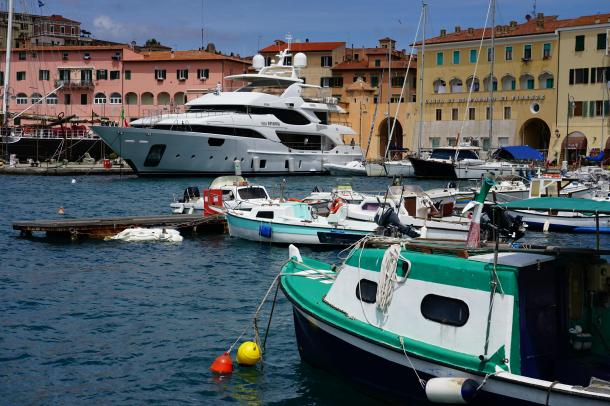 Tuscany 15 After my fabulous walk yesterday, my final day with Hedonistic Hiking is more relaxing, with a visit to Portoferraio on the island of Elba.
At one time home to the exiled Napoleon Bonaparte, the city mixes a fascinating history with a beautiful setting and bustling harbour. I visited Napoleon's former home and could only imagine the goings-on that took place in his rather grand mansion. He may have been in exile but I think he still lived life to the full.
I found a waterfront bar and enjoyed a glass of wine as I reflected on my Tuscan holiday. Walking in fabulous countryside, eating in amazing restaurants and drinking some of the world's finest wines. What is there not to like? Signing off from sunny Tuscany, a convert to walking with a definite taste for the good life.
Clive
Choice Magazine, 4 Milnyard Square, Orton Southgate, Peterborough PE2 6GX
01733 363484 |
editorial@choicemag.co.uk
© 2019 Choice Publishing Limited | Company Registration Number: 4368506