Comment, People
Places and Ideas...
The things we have noticed recently
Subscribe today
12 issues
£
+ FREE 24 Hour Legal Helpline
Find out more
Choice Blog
"The secret is to eat little and often"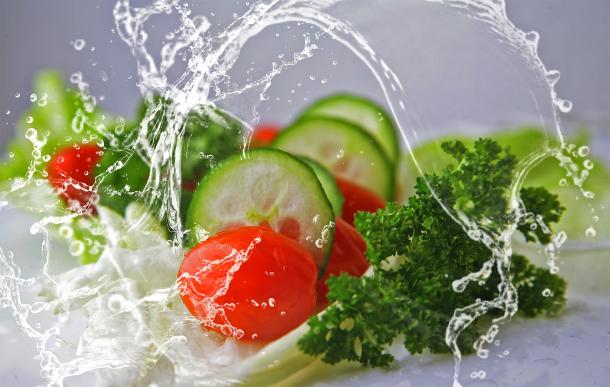 Marah Odeh is a dietitian with the University Hospitals of Leicester NHS Trust
She says : "My colleagues and I see malnutrition among older people on a daily basis. It reduces their ability to fight off infection and lengthens their stay in hospital. They're often suffering from anaemia because they're deficient in iron."
Staff use a five-step screening tool to identify malnourished patients and those at risk of it.
Marah explains: "We ask how much weight they're lost unintentionally in the past three to six months and what they're eaten in the past week. We the evaluate whether they are high, medium or low risk and work out a treatment plan.
"It is everyone;s responsibility on the ward, not just the dietitians, to recognise and assess the problem. Then we work out why the patient is malnourished. DO they have a problem swallowing or is there a reason why they have very little appetite?
"We then offer them a little food and do so frequently. This comes in the form of high-protein snacks where we can increase the calorie content put to the portion size by adding butter and cheese. We also give them 'nursing drinks'- powdered drinks made up with full-fat milk- that are low in volume but high in calories."
Within just a week of eating these high-calorie, high protein snacks, Marah finds patients start to look brighter and have more energy.
"In three months they're able to put on a kilo in weight and are feeling much better. The secret is to eat little and often."
Sometimes she finds patients who live alone are too scared to ask for help or don't realise what resources are available to help them.
"They're often unaware that ready-prepared meals can be delivered to their home or that they can seek advice and support from dietitians who work in the community. When the patient leaves hospital we refer them to their weight and food intake continues to be monitored."
Marah adds: "We offer realistic advice, and if they're still struggling, supplements and multivitamins can be prescribed. To build up their muscle strength, we recommend they eat chicken, fish and eggs. We also tell them to have things like chocolate cake and crisps if they fancy them."
This autumn the hospital began putting smaller energy-dense portions on its menus, because the older patients are sometimes over-faced by the size of a regular meal. In addition, staff both on the wards ad in its outpatients department have been instructed how to use the online malnutrition screening tool.
If you're losing weight and find it difficult to eat properly, her advice is to talk to your GP, who will be able to refer you to a community dietitian. 
Choice Magazine, 4 Milnyard Square, Orton Southgate, Peterborough PE2 6GX
01733 363484 |
editorial@choicemag.co.uk
© 2020 Choice Publishing Limited | Company Registration Number: 4368506