Choice Blog
Clive goes Motorhoming Day 5: The last day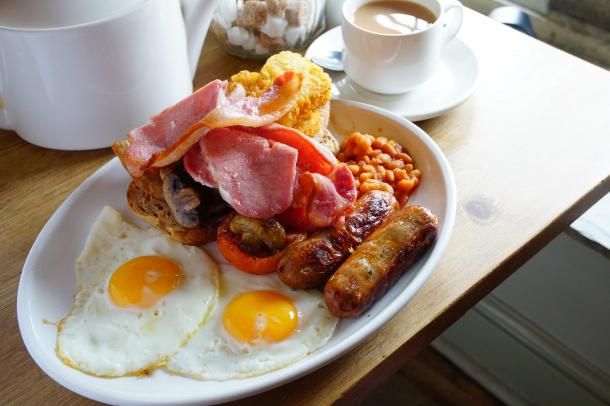 Just because I'm in a motorhome it doesn't mean I can't eat well.
When I'm staying away, a cooked breakfast is a real treat for me. I've got all the facilities, cooker, grill and microwave - so why not? Well, I might be king of the microwave but this spread is way beyond my capabilities. As much as I would like to take the credit, this magnificent breakfast is down to The Old Original Bakewell Pudding Shop. Should I feel guilty when I could be cooking for myself? Probably. Do I? Nah. For the price of a tenner, this is a breakfast fit for a king. It works for me.
In the morning I've got to clean up the motorhome and return it to its base in Stockport. In four days I've covered four hundred miles, seen some of the best sights in the UK and my home has travelled with me. I've never tried Motorhoming before but I might just get the bug.
PS The rain is still chucking it down.
Signing off from a very damp Chatsworth.
Clive
Choice Magazine, 4 Milnyard Square, Orton Southgate, Peterborough PE2 6GX
01733 363484 |
editorial@choicemag.co.uk
© 2020 Choice Publishing Limited | Company Registration Number: 4368506