Choice Blog
The e-golf: an electric dream to drive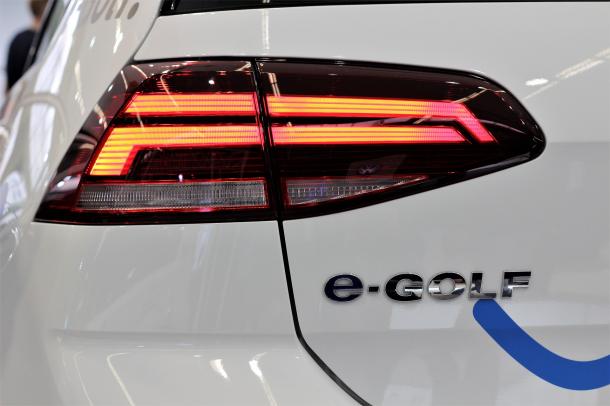 In the March issue of Choice, Norman Wright travelled to Cheshire in an e-Golf. Find out his opinion on the electric car in his latest blog post.
Driving an all-electric vehicle can be stressful- unless you change your mindset and allow more time and good planning for longer journeys. With my own hybrid vehicle I charge overnight but always know I can nip into a garage for petrol if fuel is getting low.
The e-Golf needs more thought but the rewards are high in fuel savings and environmental benefits of low emissions. It has a realistic range of 124 miles on a full battery, perfect for local journeys or short commutes. Our trip from home to Sandstone Trail Cottages was 118 miles, a bit too close for comfort to do it one charge, I thought.
So I consulted the fast charging point website on my phone, but the key is to research several options in the area as they are not always in working order. 
On the way north, our first at a Holiday Inn didn't respond, but the second at a hotel on the outskirts of Stafford worked perfectly and it was free, with the bonus that it was a great place for lunch.
On the journey back south again our first choice at a Waitrose supermarket wouldn't recognise the car but a few miles down the road in Nuneaton everything was fine. 
The fast chargers take around 30 minutes to give an 80 percent charge, giving a range of about 100 miles for the e-golf. You have to allow enough time to charge and find an alternative if necessary, so ti's not as good if you're in a hurry. 
The car itself is a dream to drive, quiet and nippy when needed. The Golf has been the leading family hatchback for many years. This latest model retains all of that pedigree of comfort, practicality and good looks. 
The model we drove was an e-Golf 136 PS five-door. The basic price of £29,230 includes a government initiative to encourage electric vehicles of a £3500 grant. Additional optional equipment on the car we drove brings the price up to £31,990, including the grant. 
Choice Magazine, 4 Milnyard Square, Orton Southgate, Peterborough PE2 6GX
01733 363484 |
editorial@choicemag.co.uk
© 2020 Choice Publishing Limited | Company Registration Number: 4368506