Comment, People
Places and Ideas...
The things we have noticed recently
Subscribe today
12 issues
£
+ FREE 24 Hour Legal Helpline
Find out more
Choice Blog
Scotch Road Trip Day 2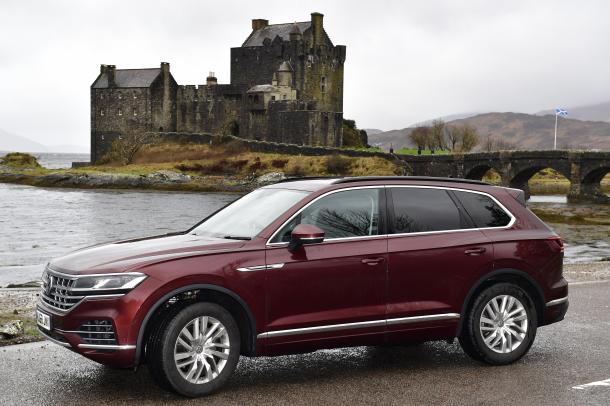 It was more a case of speed bonny bridge rather than boat when we crossed from the mainland over to Skye. The road bridge has transformed communication with the island. It would have made life a lot easier for Bonny Prince Charlie and Flora MacDonald for sure but not such a good story. The drive over from Inverness is spectacularly beautiful even in the rain. It obviously put off the Loch Ness Monster as we drove past. We stopped off at Eilean Donan Castle as a fitting backdrop for our VW Touareg. A local photography club was there, too.
On Skye we are staying at the main town, Portree - a very pretty place with it's white houses reflecting around the sweep of the bay.
Let's hope the weather is kinder tomorrow.
Choice Magazine, 4 Milnyard Square, Orton Southgate, Peterborough PE2 6GX
01733 363484 |
editorial@choicemag.co.uk
© 2020 Choice Publishing Limited | Company Registration Number: 4368506