Comment, People
Places and Ideas...
The things we have noticed recently
Subscribe today
12 issues
£
+ FREE 24 Hour Legal Helpline
Find out more
Choice Blog
Scotch Road Trip Day 1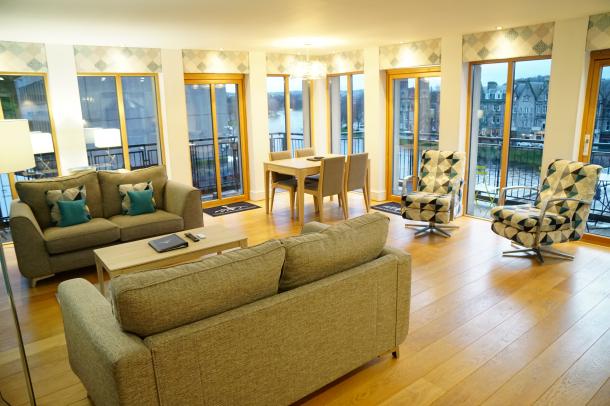 Set out this morning with Clive Nicholls and his trusty cameras on a Scottish road trip heading for the Isle of Skye via a night in Inverness. When we turned off the A1 at Scotch Corner Clive went all misty eyed.
"I was taken back 60 years when as a seven-year-old I was in the back of a Mini with my brother on a family holiday. The car wasn't just our transport to Scotland but our hotel as well with us sleeping in the back and Mum and Dad taking the front seats – the kitchen was a primus stove stored in the boot," said Clive.
Scotch Corner is just a roundabout but it an exciting moment when you pass it as your trip is really on its way – a bit like passing Jamaica Inn on the way to Cornwall. Scotch Corner was a bit of a disappointment when we stopped there for breakfast only to find the chairs still stacked on the tables at Burger King so we carried on and had a great meal including Cumberland sausages near Carlisle.
It was nearly 500 miles from Choice HQ to Inverness and a bit of an easier trip than Clive's journey 60 years ago in an 850cc Mini. VW lent us a 2019 Touareg 4x4 to try out and it's 3 litre diesel engine ate up the miles – it was like doing the trip in a comfortable armchair.
No sleeping in the car for us this time. We were put up by Highland Apartments in Inverness. Take a look at the picture - just the job for a couple of 67-year-olds, but Clive still remembers the excitement and memorable holiday when he was seven. Onwards to Skye tomorrow.
Choice Magazine, 4 Milnyard Square, Orton Southgate, Peterborough PE2 6GX
01733 363484 |
editorial@choicemag.co.uk
© 2020 Choice Publishing Limited | Company Registration Number: 4368506