Comment, People
Places and Ideas...
The things we have noticed recently
Subscribe today
12 issues
£
+ FREE 24 Hour Legal Helpline
Find out more
Choice Blog
Editors Letter: An unexpected special guest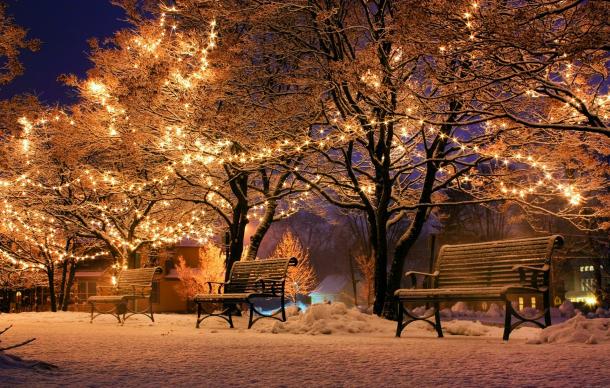 I was expecting a minor actor from Emmerdale or a perma-tanned, Botox-lipped cast member from The Only Way is Essex to switch on the Christmas lights at a nearby town. Instead, in white smock it was Malcolm The Fish Man along with a local pro snooker star who stood with hand poised over the read button.
Real people? It changed my whole perspective of the event, saying much more about the Christmas spirit than the use of paid "celebs" that has been the norm in recent years.
I took heart from the fact that malclm topped the poll in the local paper to perform the big switch-on. With his white coat and giant wicker basket Malcolm Vial (77) has been touring the pubs and clubs in Kettering, Corby and surrounding Northamptonshire villages selling seafood for 48 years. 
He buys cockles, whelks, prawns and fish products direct form Lowestoft and tours about 18 pubs over Friday and Saturday evenings. Hands aloft, Malcolm acknowledged the cheers of the crowd like he had just scored a goal for his team,, Manchester United, an again when he was deservedly presented with a certificate of service to the community by the mayor. 
He was a reminder of the local characters that livened  up small town and rural life when I was growing up. They are few and far between nowadays, mainly long-servers like Malcolm.
Seeing him get official recognition and an enthusiastic welcome lit up a breezy and slightly damp evening far more than the flashing light sticks in the crowd or the twinkling lights on the giant Christmas tree. 
Who switched on your Christmas Lights this year? Were you pleasantly surprised? 
To keep up to date with all the latest from Choice, or if you have something you want to share with our team, follow us on Facebook, Twitter, Google+, Instagram and YouTube
Choice Magazine, First Floor, 2 King Street, Peterborough, PE1 1LT
01733 555123 |
editorial@choicemag.co.uk
© 2019 Choice Publishing Limited | Company Registration Number: 4368506