Comment, People
Places and Ideas...
The things we have noticed recently
Subscribe today
12 issues
£
+ FREE 24 Hour Legal Helpline
Find out more
Choice Blog
Clive in Arizona: Day 13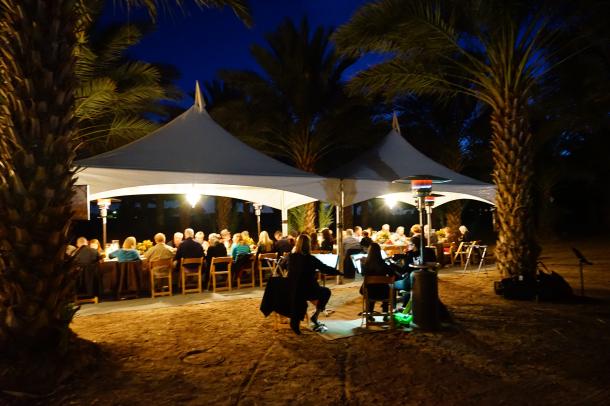 What a way to end my tour of Arizona! Date Night Dining in the date palm plantations just north of Yuma. Executive Chef Trujillo created a wonderful themed menu, and dining under the stars, serenaded by a string quartet was an amazing experience. This is the end of my road trip. In the morning I've just got to drive from Yuma, on the Mexican border, to the airport at Phoenix. It's been a magical time, I've driven 1500 miles, seen wondrous sights, driven on the old Route 66 and made a lot of new friends along the way. Highlights? Too many to mention, though I have to say, seeing the sun rise over Monument Valley, guided by a Navajo Indian, is a memory that will stay with me for the rest of my life. Signing off from sunny Arizona.
Clive
Have you been to Arizona? We want to know about your trip! 
If you have photos to share, we'd love to see them and find out a bit more about your trip to Arizona. Just head over to Facebook, Twitter, or Instagram to share your stories and photos with us. 
Choice Magazine, First Floor, 2 King Street, Peterborough, PE1 1LT
01733 555123 |
editorial@choicemag.co.uk
© 2019 Choice Publishing Limited | Company Registration Number: 4368506