Comment, People
Places and Ideas...
The things we have noticed recently
Subscribe today
12 issues
£
+ FREE 24 Hour Legal Helpline
Find out more
Choice Blog
Clive in Arizona: Day 12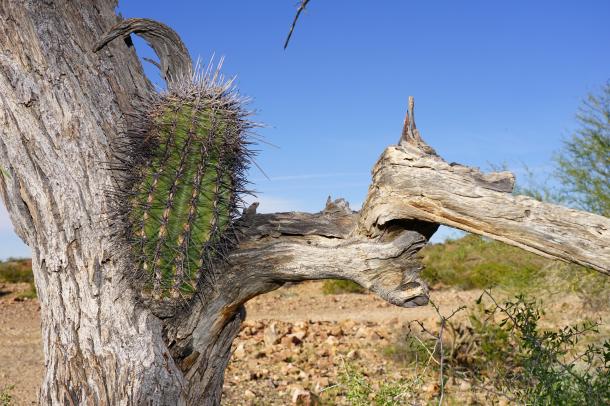 Who would have thought that a Saguaro Cactus and an Ironwood Tree would have been best mates for more than 50 years. Well that's the story here. I've travelled down to Yuma, Arizona right on the Mexican border and been shown this quirk of nature. The tree and cactus look after each other (symbiotic relationship) and although they're slow growing, they've survived the extremes of nature and show no signs of divorce any time soon. Good for them.
Clive
Have you been to Arizona? We want to know about your trip! 
If you have photos to share, we'd love to see them and find out a bit more about your trip to Arizona. Just head over to Facebook, Twitter, or Instagram to share your stories and photos with us. 
Choice Magazine, First Floor, 2 King Street, Peterborough, PE1 1LT
01733 555123 |
editorial@choicemag.co.uk
© 2019 Choice Publishing Limited | Company Registration Number: 4368506