Comment, People
Places and Ideas...
The things we have noticed recently
Subscribe today
12 issues
£
+ FREE 24 Hour Legal Helpline
Find out more
Choice Blog
Clive in Arizona: Day 11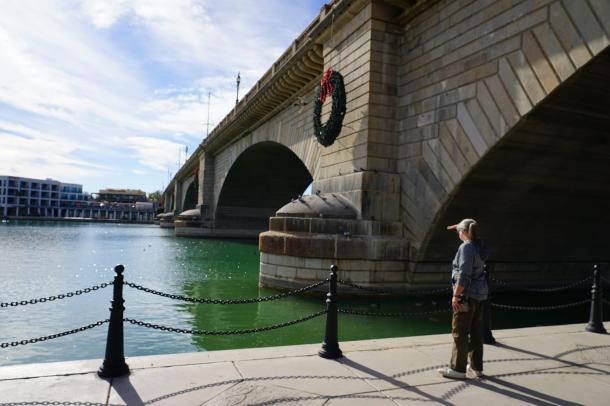 Just when you thought that you've seen it all, along comes something else to prove you wrong - London Bridge relocated to the desert of Arizona at Lake Havasu City. Fifty years ago the engineers dismantled the bridge over the Thames and shipped it over to Arizona and rebuilt it on dry land. Then, setting the diggers to work, they dug a channel and allowed water to flow under the arches once again. It was a crazy idea but somehow it worked and it's been a huge tourist attraction ever since.
~Clive
Have you been to Arizona? We want to know about your trip! 
If you have photos to share, we'd love to see them and find out a bit more about your trip to Arizona. Just head over to Facebook, Twitter, or Instagram to share your stories and photos with us. 
Choice Magazine, First Floor, 2 King Street, Peterborough, PE1 1LT
01733 555123 |
editorial@choicemag.co.uk
© 2019 Choice Publishing Limited | Company Registration Number: 4368506