Comment, People
Places and Ideas...
The things we have noticed recently
Subscribe today
12 issues
£
+ FREE 24 Hour Legal Helpline
Find out more
Choice Blog
Clive in Arizona: Day 8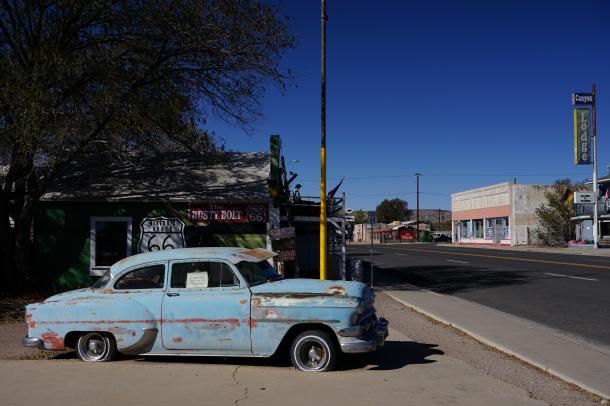 I turned off Interstate 40 onto Route 66 at Seligman, for my last 100 miles to Kingman. It's impossible not to stop, Seligman is in a time warp, it's like stepping back to the 60s. Pump up the tyres on this one owner model and cruise the 66. I'm loving my Arizona road trip and running on the old Route 66 instead of the Interstate (the bypass that signed the death warrant to towns like Seligman) was magical. In 100 miles I saw perhaps a couple of dozen cars. I was back in the days of flower power. Route 66 to a teenager in the 60s was somehow mystical, and here I am driving it - just brilliant.
~Clive
Have you been to Arizona? We want to know about your trip! 
If you have photos to share, we'd love to see them and find out a bit more about your trip to Arizona. Just head over to Facebook, Twitter, or Instagram to share your stories and photos with us. 
Choice Magazine, First Floor, 2 King Street, Peterborough, PE1 1LT
01733 555123 |
editorial@choicemag.co.uk
© 2019 Choice Publishing Limited | Company Registration Number: 4368506