Comment, People
Places and Ideas...
The things we have noticed recently
Subscribe today
12 issues
£
+ FREE 24 Hour Legal Helpline
Find out more
Choice Blog
Clive in Arizona: Day 2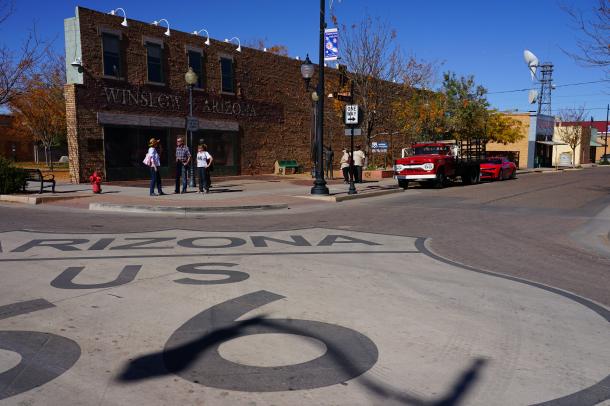 Standing on the corner in Winslow Arizona" has a bit of a ring to it. Written by Jackson Browne and sung by the Eagles, the words come from one of the biggest hits of all time, "Take it Easy". The corner is still there in Winslow and so is the Flat-bed Ford, so when I arrived in Winslow on the first stop of my tour of Arizona, I headed straight to this spot on Route 66. So did I stand on the corner? Yes, of course I did. Keep on rockin!
~Clive
Have you been to Arizona? We want to know about your trip! 
If you have photos to share, we'd love to see them and find out a bit more about your trip to Arizona. Just head over to Facebook, Twitter, or Instagram to share your stories and photos with us. 
Choice Magazine, First Floor, 2 King Street, Peterborough, PE1 1LT
01733 555123 |
editorial@choicemag.co.uk
© 2019 Choice Publishing Limited | Company Registration Number: 4368506