Comment, People
Places and Ideas...
The things we have noticed recently
Subscribe today
12 issues
£
+ FREE 24 Hour Legal Helpline
Find out more
Choice Blog
The true cost of cancer: loss of dream home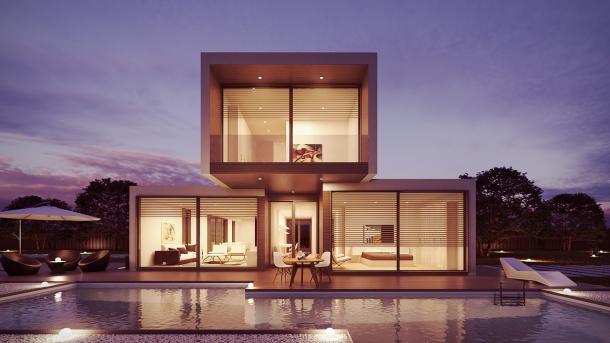 Terry White was working as a contracts manager for an electrical company in Sheffield  and living in his dream home- a 5 bed roomed detached house- when he was diagnosed with non-Hodgkin lymphoma, a blood cancer.
As a result, ten months later in order to pay their debts Terry and his wife Debbie were forced to sell their home in Newark and move into a two up, two down.
Terry, 65, who has two sons and three stepchildren, was very suspicious when a lump appeared on the right side of his neck just below his ear. In 2003 he had lost his first wide Karen to Hodgkin's disease.
He says: "At first I was told it was due to a tooth abscess and given antibiotics, but because of what had happened to Karen I pressed my doctor to refer me for blood tests at King's mill Hospital in Mansfield."
The results showed that Terry was suffering from non-Hodgkin lymphoma. For the next eight months he had six three-week courses of chemotherapy and was then advised to stay off work for another year to allow his body to recover.
When Terry and Debbie had bought their dream home, he had taken out critical illness cover through their mortgage provider, the Nottingham Building Society. 
"But," he says, "I got nothing form that. All i received was an employment support allowance of £74 a week. To survive, we were forced to live off my elderly parents and had to put the house of the market. We had an £800 a month mortgage which was do-able when I was working, but not when I was undergoing treatment."
In the early days of his treatment, Terry went to see the manager of the Nottingham Building Society's Newark branch and explain his position, but he found them 'not that sympathetic'.
Terry adds: "Maybe it was because it was early on in my treatment and I didn't look that drawn and hadn't lost my hair."
Consequently the building society's computer continued to churn out letters showing he was behind with his mortgage repayments.
He says: "When you have cancer you have enough on your plate without having to deal with building societies and insurance companies and working out which benefits you might be entitled to. I would urge anyone who is thinking of taking out critical illness cover o read the fine print first to ensure it will cover them for cancer."
There is some good news. Seven years since completing his treatment, Terry remains in remission. His blood is tested every six months, and he has yearly check-ups at King's Mill Hospital. He is now managing to work four days a week as a maintenance engineer in a local factory.
"It is much less stressful and means I don't have to travel back and forth to Sheffield every day. However, I can't help but feel very bitter that having cancer meant I lost my dream home. Hopefully the financial advice and support Macmillan Cancer Support is now providing will prevent others with cancer from having to go through such a stressful experience."
Choice Magazine, First Floor, 2 King Street, Peterborough, PE1 1LT
01733 555123 |
editorial@choicemag.co.uk
© 2019 Choice Publishing Limited | Company Registration Number: 4368506