Choice Blog
Clive's Countryside Blog: Mar 14th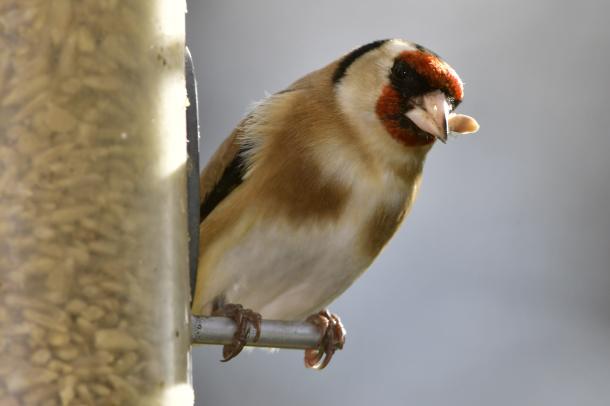 I'm loving the extra light in the mornings. 6.30 am and it was like a zoo in the garden. Two red deer strolled through, grazing as they went, the hares, crazy as a box of frogs and the pheasants chasing the girls and defending their territory. The bird feeders were doing a brisk trade in breakfasts with more than twenty goldfinches emptying the sunflower hearts at a rate of knots. They are such beautiful birds, they wouldn't look out of place in a tropical rainforest with humming birds and the like, and yet here they are gracing our gardens in ever increasing numbers - how wonderful!
I was particularly pleased to see the deer. A couple of weeks back, roe deer came visiting. I bought a sack of deer food and didn't see them again. I'll start feeding a bit more regularly and see if I can encourage the red deer to make the garden a more frequent stopping off point.
Clive
In 2006 Choice travel photographer Clive Nicholls moved from a home in the city to a small village in the heart of the countryside. Thirteen years on and he's still learning the country ways and every day brings a few surprises.
Choice Magazine, 4 Milnyard Square, Orton Southgate, Peterborough PE2 6GX
01733 363484 |
editorial@choicemag.co.uk
© 2020 Choice Publishing Limited | Company Registration Number: 4368506