Comment, People
Places and Ideas...
The things we have noticed recently
Subscribe today
12 issues
£
+ FREE 24 Hour Legal Helpline
Find out more
Choice Blog
Clive in Arizona: Day 5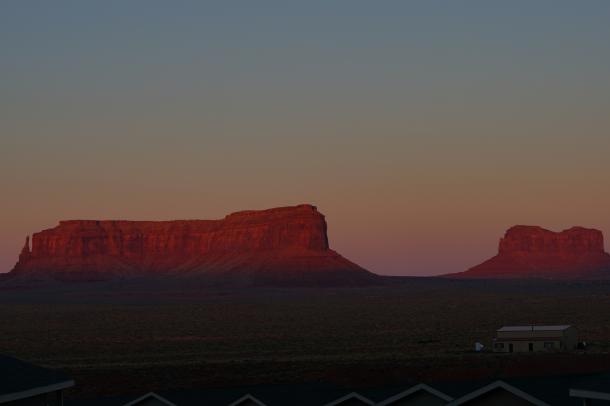 I arrived at Monument Valley, got checked into my lodge at Goulding's just in time for sunset. This is the view from my patio. Not bad heh! It's an amazing place, I can't wait for tomorrow. In the meantime, download the cameras, have a glass of wine and try to stave off jet lag that is still hitting me way into my Arizona adventure.
~Clive
Have you been to Arizona? We want to know about your trip! 
If you have photos to share, we'd love to see them and find out a bit more about your trip to Arizona. Just head over to Facebook, Twitter, or Instagram to share your stories and photos with us. 
Choice Magazine, First Floor, 2 King Street, Peterborough, PE1 1LT
01733 555123 |
editorial@choicemag.co.uk
© 2019 Choice Publishing Limited | Company Registration Number: 4368506